Wet Well Cleaning and Maintenance
Wet well storage tanks, and pumping stations in general, require routine maintenance to ensure their efficiency and reliability. If residue is not removed from these units, it can cause damage. Cleaning a wet well can be hazardous. They contain hazardous gases including methane and hydrogen sulphide. Cleaning technicians enter and maintain these well using specialised equipment.
ViperJet's wet well cleaning and maintenance service
ViperJet has been cleaning and maintaining pumping stations and wet wells for over 15 years. Our technicians are properly trained by our equipment makers, have years of experience, and employ cutting-edge technology to give quick and effective service.
Our tankers (that are essential for pumping out wet well fluids) are more than enough to handle even the most complex pumping station setups. These vehicles are outfitted with sophisticated systems that use powerful suction pumps to empty wet wells. The heavier materials are retained by a series of filters, while the liquid can be returned to the tank if necessary.
Service Available:
We have extensive expertise in in wet well and pumping station cleaning and maintenance. We cover entire north New Jersey area, you can call or take appointment online.
Wet Well Maintenance Contributes to Sewer System Health:
Appropriate wet well cleaning and maintenance is critical for keeping sewer systems working smoothly. Contact us if you need to investigate your wet well maintenance choices further; we can use our wet well maintenance experience to develop the best plan of action for your facility.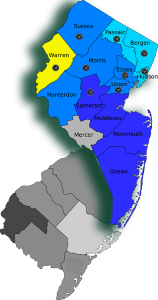 Trusted Company
We are a trusted plumbing company in New Jersey area that understands your plumbing needs.

Expert Technicians
We are proud to have highly trained and experienced technicians to help you with plumbing repairs.

Licence & Insured
Your plumbing deserve the licensed and insured plumbing contractor in northern New Jersey.
We take care of each type of leak and the work associated with it. Below are few types of leakages that are covered by our professionals.
1. Pipe Leakage Repair:
The pipes that can be noticed are the ones that can be fixed instantly. But the pipes hidden take much time to get noticed and cause more structural damage to the building. Underline pipes, burst pipe repair, drain pipe leaks, sewage backup, gusher water supply pipe water leaks, drip and pinhole water supply pipe leaks and other types of pipe leakages are aided by our professional plumbers.


2. Basement Leakage Repair:
Our plumbers are experts in plumbing basement leakage repairs. Drainage breakdown, wall and floor leaks, footing drain, clogged drain pipe etc., all can be handled by our plumbing mechanics. Small leaks that are always harder to detect, are more likely to go unnoticed and can dampen the base. So, we tackle it minutely and fix all the leaks without missing any.
3. Bathroom Leakage Repair:
Bathroom is the most used place and cannot be kept sealed for hours. The plumbers you hire here are fast and reliable to offer fast service with advanced techniques. Tub and shower leaks, drain leaks, toilet leaks, washbasin rim leaks etc. can be handled smoothly by our plumbers so that you can be at ease in no time.



4. Kitchen Leakage Repair:
After bathroom, kitchen is the busiest place in any house. Fix your kitchen sink from leakage in no time by making an appointment with our experts.



5. Out-Door Leakage Repair:
Any outdoor leakage issue can be taken care of by just making a call. All your leakage problems can be done by one expert, just an appointment away.